May Newsletter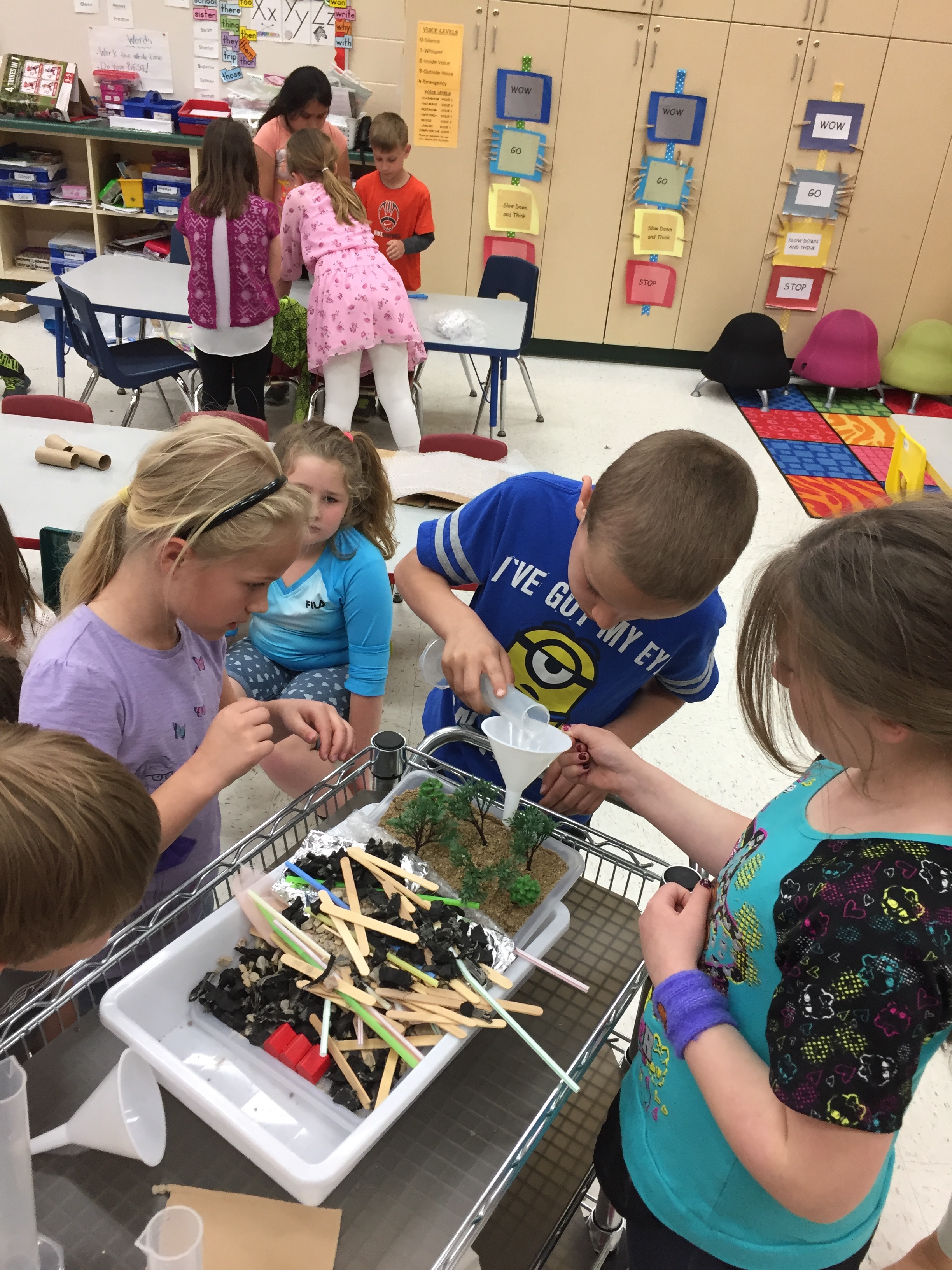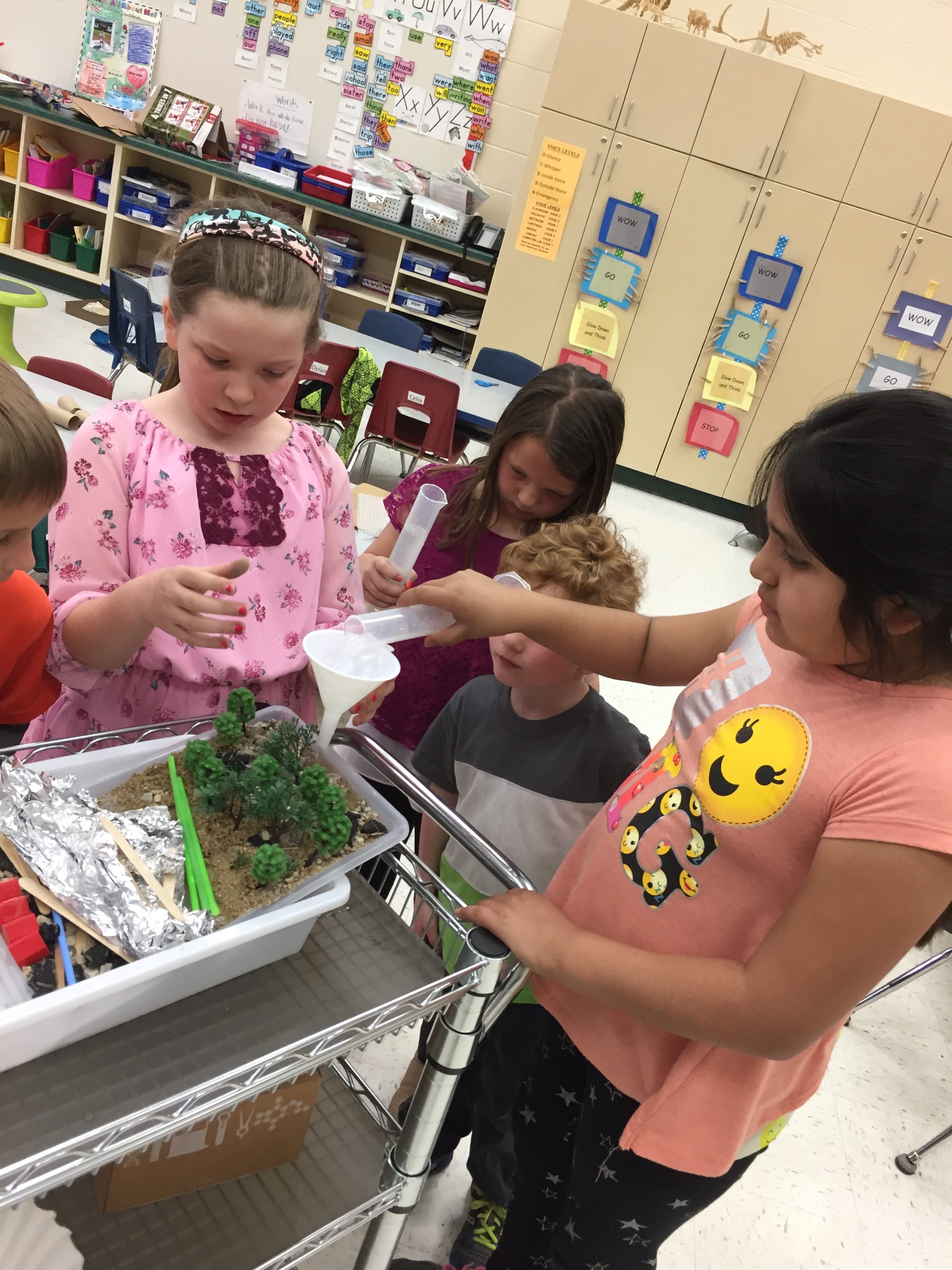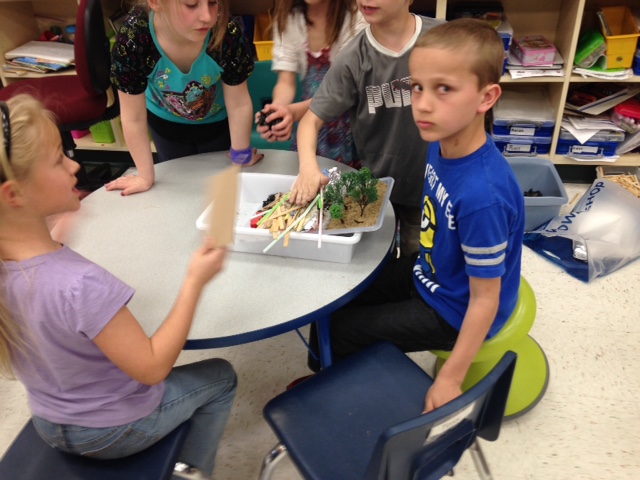 Principal's Message
Hard to believe we are down to 5 weeks of school and only 4 Mondays (Memorial Day Holiday is the last week). We really have a ton of events and happening around school with different projects, field experiences, bike to school day, guest speakers, etc... All of these exciting things are the things that help differentiate i4L and get our students excited about learning!
Our new focus for the month of May with our character education is Determination - deciding it's worth it to finish what you've started. What a great essential value to discuss and learn about during the final month of school. We've made it this far, let's keep learning and finish strong. We'll also take time to reflect and celebrate our learning this year as well. We had our practicum student, Carmen's supervisor here for an observation on Friday. She commented to me about how neat it is to see where the kids are today with their math learning compared to this past winter when she was here. I completely agree and think it's really important that we take time to recognize and honor that learning and growth with our children, whether is academic growth, or social-emotional growth. In the day to day hustle and bustle it's easy to overlook this, but it's so rewarding to see the growth of students over the school year.

Reminder! We are working to determine our classroom totals for next year, if your family will not be returning to our school next year please email me @ jdziedzic@kewaskumschools.org.
Please read the message below regarding the new principal for i4Learning. I am very excited about working with Mark on a smooth transition and believe he is a great fit for the i4L community.
Dear I4Learning Parents, Staff, and Community,
My name is Mark Bazata, and I would like to introduce myself as the new i4Learning Principal.
After graduating from University of Wisconsin - Madison with a degree in English Education, I worked for 15 years as an English teacher in the Colby and Oshkosh school districts. During my time in Oshkosh, I finished my Masters Degree in Educational Leadership and spent a year teaching in England on a Fulbright Teacher Exchange. In 2011, I started working in the Curriculum and Instruction Department supporting and coaching teachers and educational leaders.
The past three years I have been the Curriculum Director for KSD, and I will continue to serve in this role next year. I am currently working on my PhD in Curriculum and Instructional Leadership through Marian University, and I plan to finish in December of 2017.
I like to spend my free time traveling with my wife, hanging out with my cat, reading, woodworking, and gardening. I am very excited to join the i4Learning family, and I look forward to continuing the great working happening at the school.
Upcoming i4L Events & Reminders!
5/1 - Bee Assembly - May Core Essential - Determination!
5/2 - Student Government School Store - 8:40-8:50am
5/2 - PTO Meeting & Board Member Elections - 6-7:30pm
5/3 - 3-5 Meteorologist Visit - 10:15-11:15am
5/4 - FUTP60 Food Tasting - Rhubarb
5/9 - Grandparents Day! 11:15am
5/9 - Spring Concerts 2:00pm & 6:30pm
5/9 - Spring Book Fair & Bake Sale
5/9 - Intramurals Swimming (WB YMCA) - 3:45-6:15pm
5/10 - Bike to School Day! 8:40
5/10 - KSD Art Gallery Night - 5-8:00pm (@ KMS)
5/12 - Flower Sale Pick Up! More Info Coming Soon...
5/12 - Book Fair Open 12:00-4:00pm
5/12 - 3-5th Classroom Guest Speaker - 2:30pm
5/16 - Student Government School Store - 8:40-8:50am
5/16 - 3-5th Cohort Art Museum Field Trip - 10:00am
5/17 - ALL SCHOOL BREAKFAST! Thank you Child Nutrition & FUTP60!
5/17 - 5th Grade KMS Visit - 10:45-2:45pm
5/18 - 3-5th Spiros Tour - 9:15am
5/23 - Student Government School Store - 8:40-8:50am
5/23 - Intramurals Swimming (WB TMCA) - 3:45-6:15pm
5/23 - Governance Council Meeting 5:30-7:15pm
5/24 - 5K-5th Grade End of the Year Picnic - 12:05-1:00pm
5/25 - 4K Graduation!
5/29 - NO SCHOOL - Happy Memorial Day!
5/30 - Student Government School Store - 8:40-8:50am
5/30 - K-2 Betty Brinn Field Trip - 10:00am
5/30 - Intramurals Swimming (WB YMCA) - 3:45-6:15pm
5/31 - 5K-5th Grade Student Government Sponsored Splash Pad Trip - 12:00-3:30pm
6/1 - Yearbook Signing - 2:00pm
6/2 - (1/2 DAY) LAST DAY OF SCHOOL - Field Day!
6/6 - Final PTO Meeting - 6:00-7:30pm
Lunch Account Reminder!
Please remember to check your family lunch account balances and keep them current. If there is a negative balance, please make payments as soon as possible. We do not want to have any negative accounts as the end of the school year. To check your balance, log onto your Skyward Family Access account and click on Food Service and check your Current Account Balance. You can also call 262-626-8427 Ext. 4151.
Please remember, any money left in your account at the end of the school year will carry over to next year.
To help you know how much money your family lunch account may need; as of May 1st there are 23 days of lunch and 24 days of breakfast left in the school year.
E-Funds will be shut off for Nutrition Services payments on Friday June 2, 2017 and restarted on Monday, August 21, 2017.
The last school day lunch will be served is June 1st
The last school day breakfast will be served is June 2nd
Around the District Events
5/3 Summer School Registration closes at 3:00 p.m
5/5 Death of a Hot Sauce Salesman 7:00 p.m.
5/6 Death of a Hot Sauce Salesman 2:00 and 7:00 p.m.
5/8 Board of Education meeting 6:00 p.m.
5/10 At the Movies "The Glass Bottom Boat" 2:00 p.m.
5/10 Gallery Night 5:00 - 8:00 p.m. at KMS
5/15 Booster Club meeting 7:00 p.m.
5/17 KHS Blood Drive 9:30 - 3:30 p.m. at KMS
5/24 At the Movies "Hidden Figures" 2:00 p.m.
5/29 No School - Memorial Day
Child Development Day - 5/19 Child development days provide parents with information about how their child's development compares with general developmental expectations. To schedule an appointment for your child aged 2 years, 9 months and older please call 262-626-8427 ext 8012.
Plan Now to Attend KSD Gallery Night - May 10 - Families and community members are invited to the 2017 Kewaskum School District "Gallery Night". The event will be held May 10 at the Kewaskum Middle School from 5:00 - 8:00 p.m. The event is free and will have student artwork (from across the district) on display. Free make-it and take-it activities for youth, food for sale, and other fun activities.
Community Events
3rd Annual Autism Awareness 5K Run/Walk - May 6th. View flyer for details.

EAA Air Opportunities for Youth - Students have an opportunity to receive free airplane rides, check out military vehicles and/or attend Air Camp 2017. View EAA flyer for details.

Transition and Disability Resource Fair - This fair connects youth and adults with disabilities to the supports, services and opportunities available for them. The fair is open to those of all ages and disabilities. Transition and Disability Resource Fair flyerBoys & Girls Club Silver Lining 5K for Kids
Run or walk in the Boys & Girls Club 5k for Kids June 4. Kewaskum students are benefiting from the use of the local Boys & Girls Club. Show your support by signing up online or print registration form.
Clean Sweep Washington County - Washington County offers you an opportunity to dispose of hazardous waste, electronics, TVs, large household appliances, pharmaceutical medicines and used tires on May 6. For more information view Clean Sweep flyer.
Discover the Leader Within - Students in grades 9-12 learn how to find your "inner leader" during this summer program offering. View Discover the Leader Within flyer.
Future Authors' Camp - The Future Authors' Camp is open to all area students entering grades 7-12. We encourage young writers to find their voice and write what you love. View Authors' Camp flyer.
Girl Scout Daisy Recruitment - Troops are forming for the fall. Girl Scout Daisies are for girls in grades K-1. View Daisy flyer.
Toolin' It Summer Manufacturing Camp - Learn about computer-aided design, CNC operations, electrical systems and more at this camp offered by Moraine Park Technical College. For ages 13 - 16. View Toolin' It flyer and registration form.
Unleash Your Super Powers - Students in grades 5- 8 learn how to make a big difference in the world. View Camp Super Hero flyer.
UW-WC Summer Youth Offerings
UW-WC offers summer youth sports camps and a variety of youth programs.
View Sports Camp flyer.
View Youth Programming flyer.
The Kewaskum School District does not discriminate on the basis of sex, race, color, religion, creed, age, national origin, ancestry, pregnancy, marital status or parental status, sexual orientation, or disability. For more information view nondiscrimination clause or visit www.kewaskumschools.org.