Weekly Office Updates & Reminders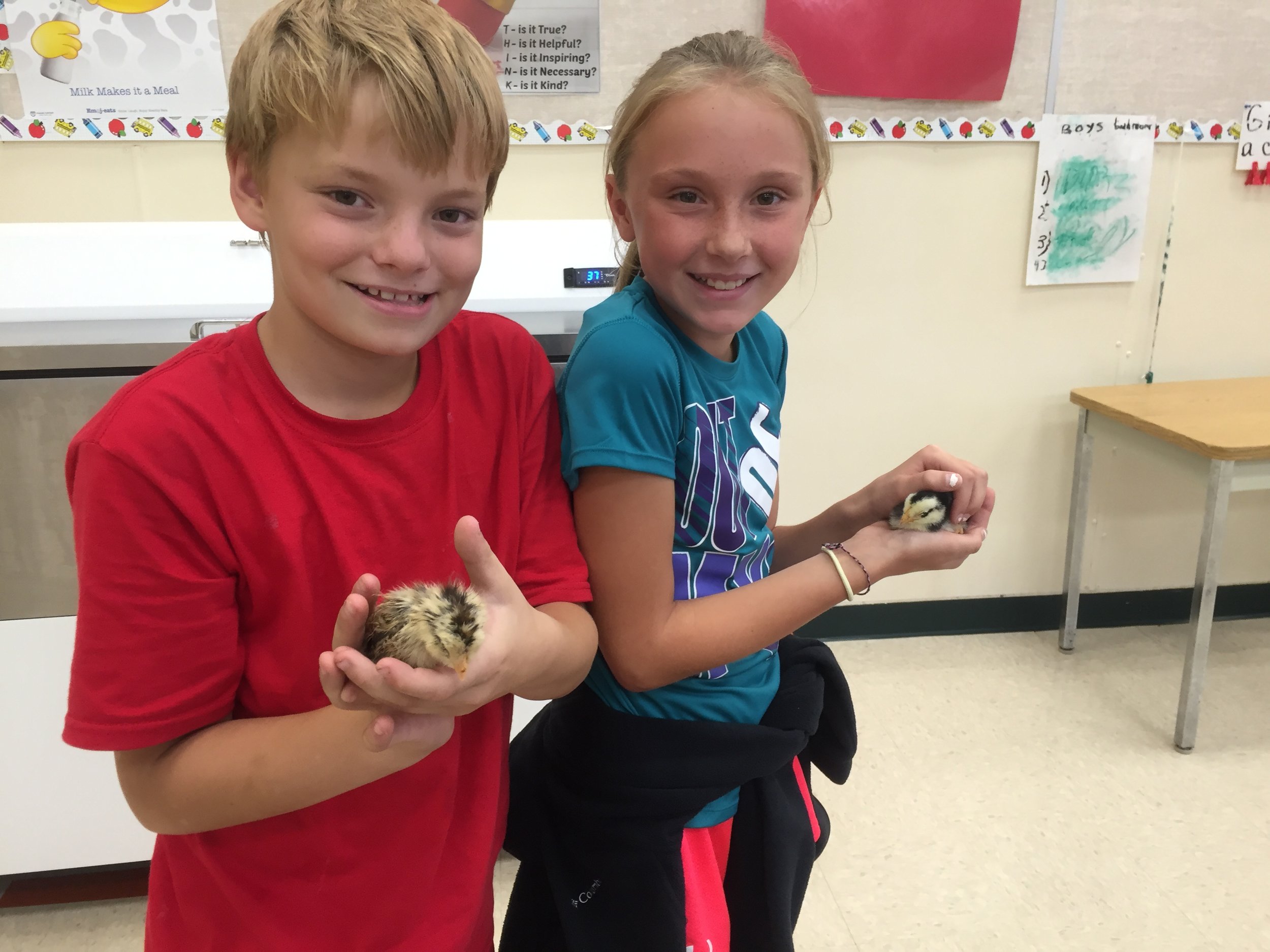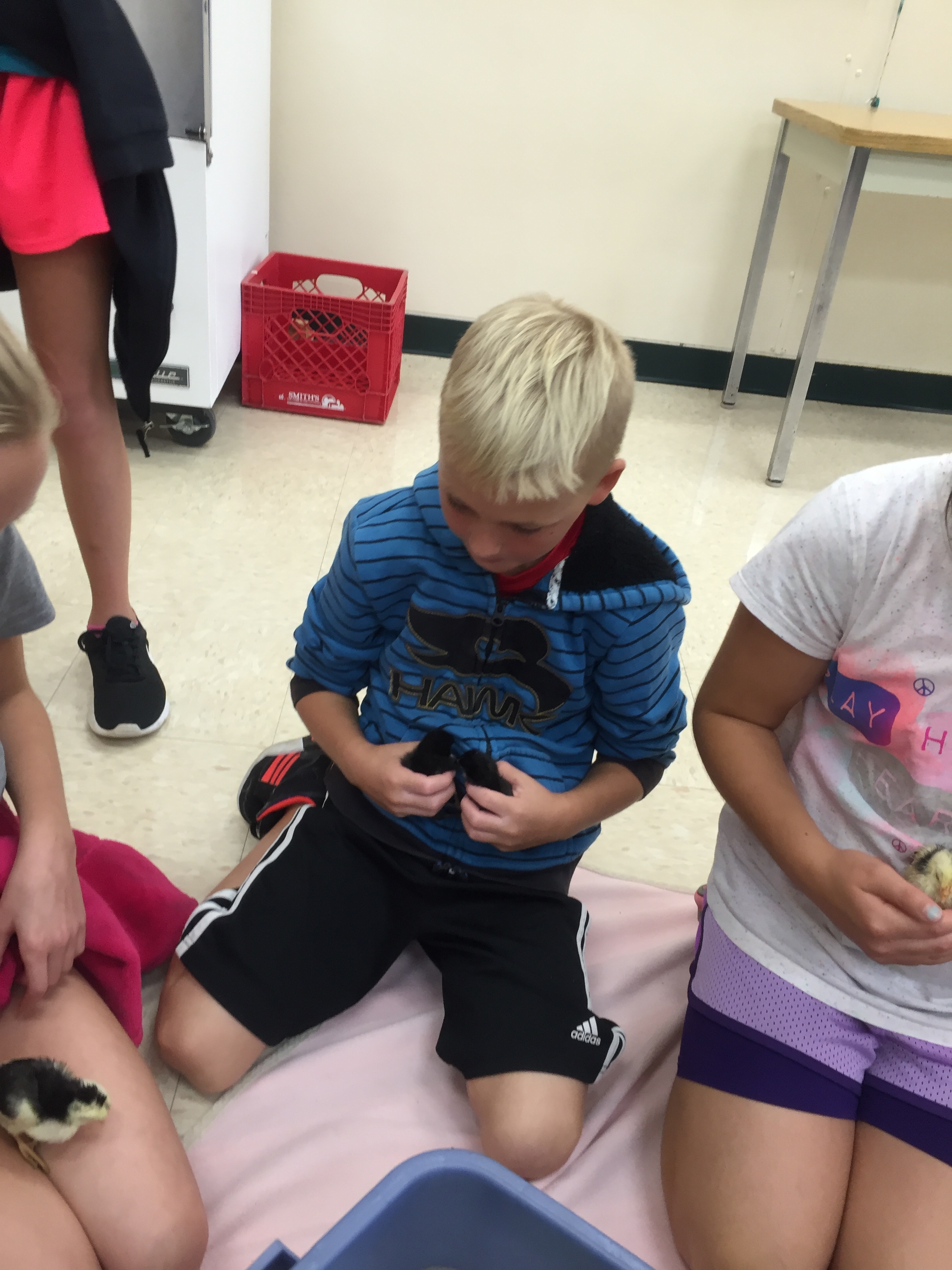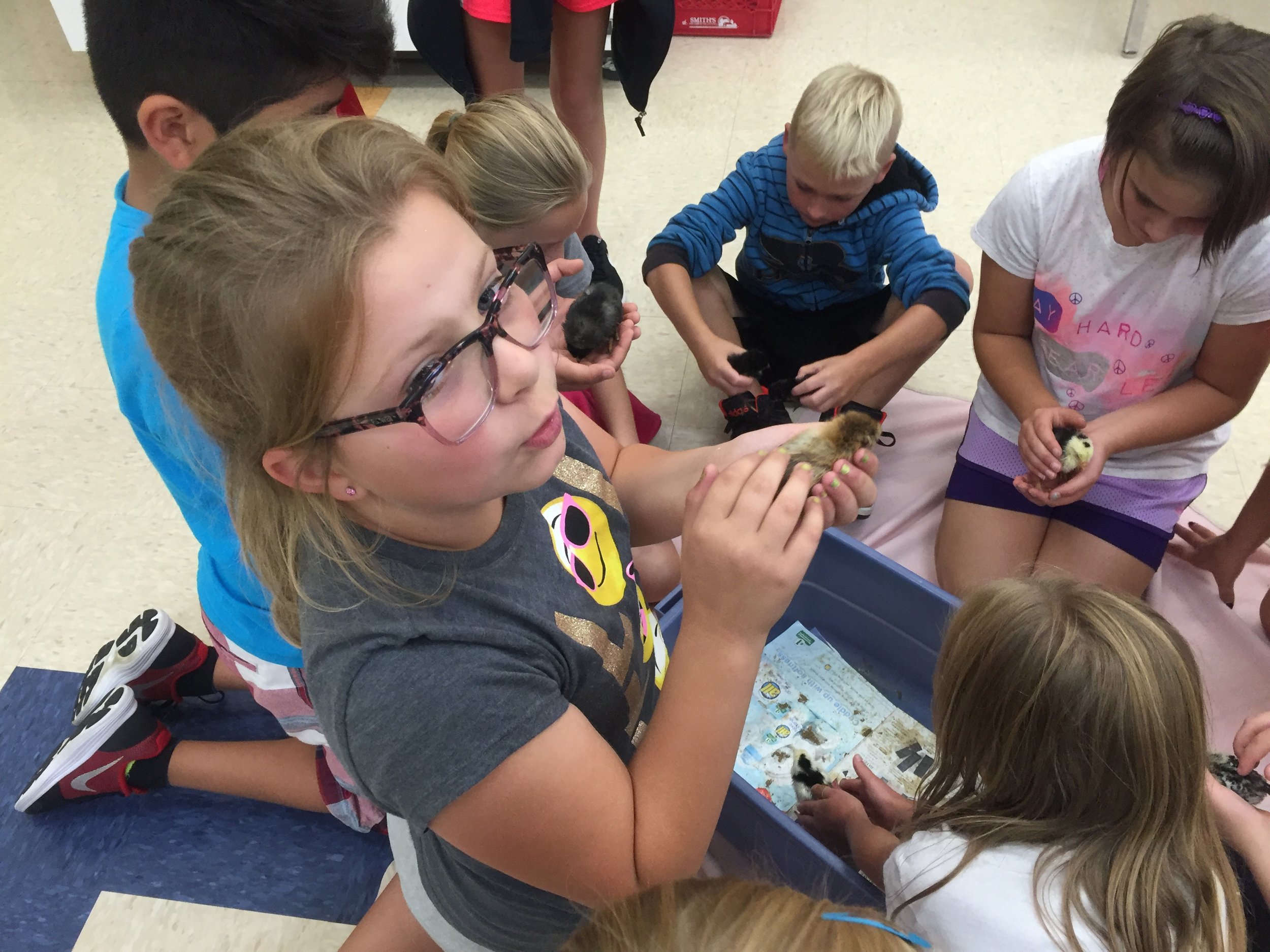 Thank you Jessica Staffin & family for sharing your new chicks with us this week!
Upcoming this Week
9/30 - Mini Keys Event/Fuel Up to Play 60 Kickoff @ Farmington Elementary 1:30-3:30
PTO News/Upcoming Events
9/23 - PTO Kickball Event 6-7:30pm (Rain Plan - Movie Night!)

2016-2017 PTO Event Calendar Click Here
Want to help out? We would love to have you join us - Email i4learningpto@gmail.com or watch for our Event "Sign Up Genius" links to volunteer. Our PTO Meetings are the 1st Tuesday of every month from 6-7:30pm.
Dear Parents and or Guardians,
Welcome back to a new school year! I hope your child(ren) is/are excited about returning to school. My name is Mrs. Karla Daane. I am the new i4Learning Community School Counselor and will be providing services to your child(ren) throughout the school year. My job is to provide guidance and support for the i4Learning families. I will be available on Tuesday afternoons (12:00-3:30) or by appointment.
The elementary years are a time when students begin to develop their academic self-concept as well as their feelings of confidence and competence as learners. They are beginning to develop decision-making, communication and life skills, as well as character values. It is also a time when students develop and acquire attitudes toward school, self, peers, social groups and families.
I will visit classrooms and teach guidance lessons on character education: trust, responsibility, respect, fairness, caring and citizenship. Throughout the year there may be opportunities for group counseling sessions that will be designed to address specific concerns. If your child is recommended for a group I will contact you. I will also be doing individual counseling. Please contact me if you feel this service is appropriate for your child.
Please take advantage of the resources the counseling office has to offer. I look forward to working with you and helping in any way that I can. If you have questions please do not hesitate to contact me. I can be reached at kdaane@kewaskumschools.org or 262-626-8427 ext. 4146

Sincerely- Karla Daane
Referendum News
Referendum mailers arrived in district mailboxes last week. If you, or someone you know, did not receive a mailer please contact us. We will update our address list to include that address and provide the individual with a mailer. Need more information? Check out our website: www.kewaskumschools.org/referendum Attend the first Open House: October 5, 6:30 p.m. in the KMS Cafeteria. Email questions to the district office: referendum@kewaskumschools.org Call the district office: 262-626-8427
District Events
9/28 At the Movies "Cleopatra" Part II
9/28 KMS Parents in the Middle meeting 6:00 p.m. KMS Library
9/29-30 KMS 6th Grade Camp
9/30 Mini KEYs Event at FES with i4L
9/30 KHS Pep Assembly
9/30 KHS Homecoming Parade 4:30 p.m. Car Smash 6:00 - 7:00 p.m.
9/30 KHS Football Game 7:00 p.m.

KSD Apparel Order
Kewaskum Spirit wear orders are being taken through the volunteer office. Orders are due Oct 9. Shop here.
Child Development Days - September 30 - Child development days are designed to provide parents with information about how their child's development compares with general developmental expectations. Child development days are open to all children living within the Kewaskum School District aged 2 years, 9 months and older. Pre-registration is required, please call 262-626-8427 ext 8012 to schedule an appointment. Learn more.
Community Events
Who was Chief Kewaskum? Learn more with an event sponsored by the Farmington Historical Society Saturday, October 1, from 1-3pm at the St. Michael Church Hall in St. Michaels. Open to the public, light refreshments will be served. For more information call Marcia Theusch 262-689-9056 or email mtheusch@gmail.com.
10/9 Baylor Cain Golf Outing for SMA learn more

0/9 KEYS 5K Run/Walk - Registration for KEYS 5K Run/Walk 2016 is now open. Race begins at 11:00 a.m. Register now.
Kettle Moraine Ice Center - try hockey for free learn more
Washington County Kings Baseball tryouts October 2nd learn more
Allenton Family Fall Fest - October 1 9am - 5pm learn more