March Newletter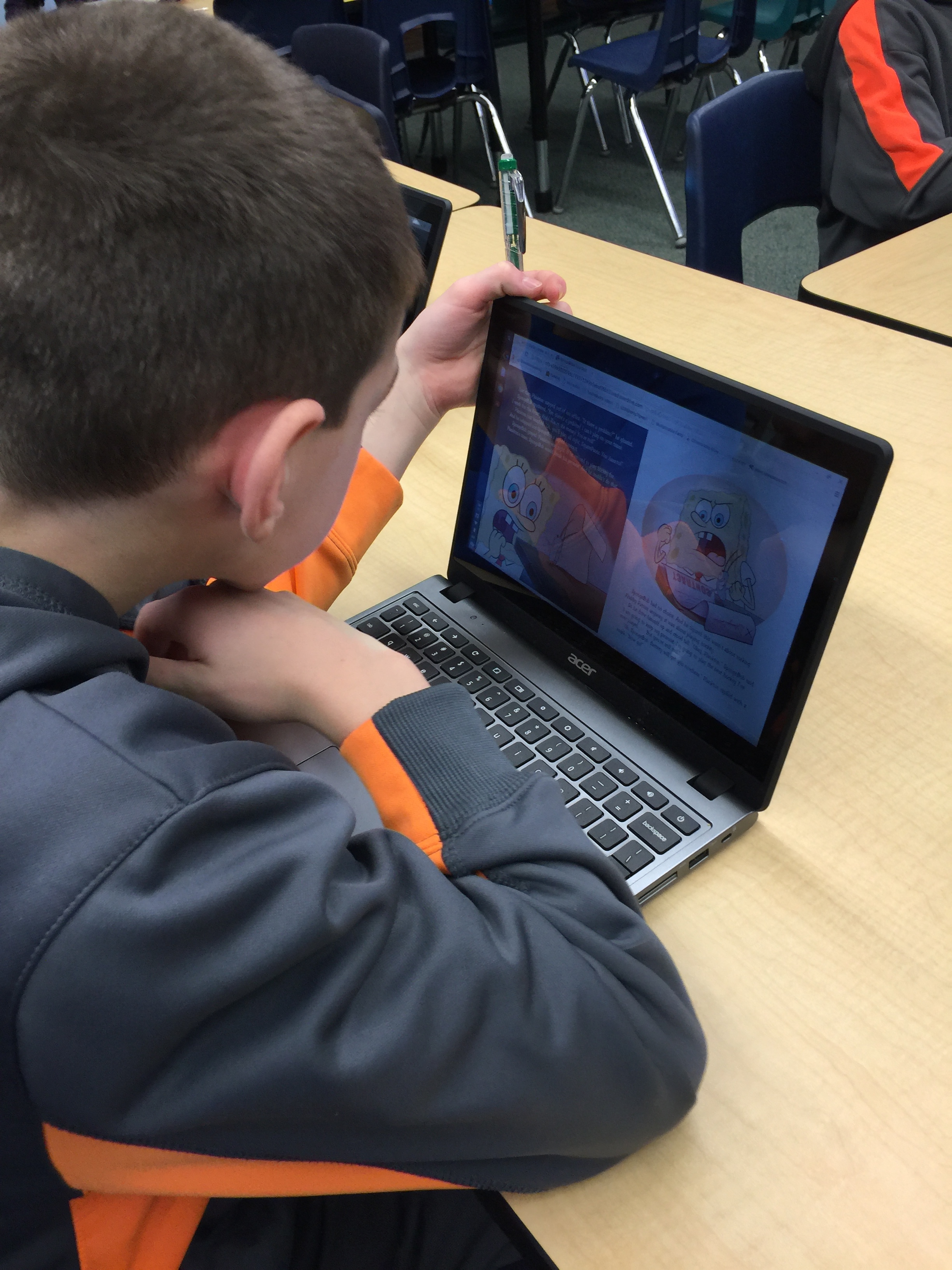 Principal's Message
March is here and looks to be roaring in like a lion! At least that means good news for the end of the month, right?!?! We've had a lot of exciting things going on this past month and coming up. We just recently wrapped up our first segment of our school wide healthy living project. Students worked in K-5 teams to learn about nutrition. We will continue this project later this month with a focus on being active and exercise. The project will wrap up with talking about overall well-being. Later this month we will be releasing a new promotional video highlighting our school. We are very excited to see the finished product and will share out as soon as we are able to. Also, as you probably know we have an Informational/Open House Event coming up on March 10, 6:00-7:00pm. If you know of any families who might benefit from having their child enrolled at i4Learning Community School please extend an invitation to them. We've also listed the event on our Facebook page and would appreciate your "Like" or "Share" :-)
Target Take Charge of Education - thank you to those of you who particpate in the program. We receieved a check from Target last month through this program for $90.77. Please click here for more information and to register your RED Card.
School Store - Our student government has recently opened up a school store. The store will be open Tuesday mornings before school from 8:40-8:50am .
Monsanto Grant - Thank you to Washington County Farmer Terry Volm for nominating i4Learning to receive a $2500 American Farmers Grow Community Grant. We will be using these funds to help support and grow our Project Lead The Way (PLTW) stem curriculum. There should be more information published in the coming weeks in the Kewaskum Statesman.
Upcoming This Week
March 1 - March 4, is Read Across America Week
During the week, we will be celebrating Dr. Seuss, the author of 46 children's books. Read Across America is an annual reading motivation and awareness program that calls for every child in every community to celebrate reading. March 2nd is the birthday of the beloved children's author. Please help your children participate in our dress-up days!

Tuesday, 3/1 "Sleep Book" - Wear pajamas or comfy clothes.
Wednesday, 3/2 "Wacky Wednesday" - Wear wacky, mismatched clothes.
*We will celebrate Dr. Seuss's birthday in K-5 groups from 2:30 - 3:30.
Click to see what supplies are still needed for the event.
Thursday, 3/3 "Green Eggs and Ham" - Wear as much green as you can today
Friday, 3/4 "Thing One and Thing Two" - Grab a friend and dress up like twins.
Student Conferences will be taking place on 3/15 from 3:50-7:50pm. These conferences are parent or teacher requested conferences.
Governance Council Updates - Our governance council continues to meet on a monthly basis. The primary focus over the next two months is marketing and recruitment. We are creating some fliers to share with families and have scheduled two informational events, February 16 and March 10. Both meetings will start at 6:00pm. As we finalize promotional items and events we'll be sure to share them out via our website and social media. Be sure to note that you can always follow the council meeting by viewing agendas and minutes on the website or attending a meeting.
PTO Updates - Mark down March 18th! We are going to be helping the kids fight the cold weather blues with our Annual Beach Day! Students are free to wear "beach attire", but no swim suits please. Games are organized for the afternoon, and popsicles are a must for their treat! If you are have interested in volunteering check out our Sign Up Genius. Our Free Money Ambassadors Challenge is in full swing, and it's going great! Keep sending in those Box Tops, Campbell Soup Labels, & Ink Cartridges! Hope your student is enjoying those new t-shirts!
District Wide Upcoming Events
3/1 i4LCS PTO meeting 6:00 p.m.
3/8 KMS Band Concert 7:00 p.m. KHS Fieldhouse
3/10 Driven to Better Health Night - learn more
3/14 School Board meeting 6:00 p.m. KHS Theatre
3/15 Long Range Planning Committee meeting 6:00 p.m. KHS Library
3/15 KMS Choir Concert 6:30 p.m. KHS Theatre
3/16 KHS Blood Drive 9:00 a.m. - 2:00 p.m. KMS Gym - learn more
3/21 Booster Club meeting 7:00 p.m. KHS Library
3/21 through 3/25 No School - Spring Break
3/28 No School - Professional Development Day
3/29 KES PTO meeting 6:15 p.m. KES LGI
Community News
4K Registration and Screening - appointments are still available for 4K Registration & Screening. If your child will be attending 4K during the 2016-17 school year, please call to schedule an appointment 262-626-8427 ext 8001.
Beechwood Summer Ball registration is now open. Learn more.
Autism Awareness Run/Walk - April 16th Learn more.
WIAA Sports Officials - become a licensed WIAA official. Learn more.